Region B Category Items
Please use REGION B if you are shipping your mailing tube order to :
AL, AK, FL, GA, IL, IN, IA, KS, KY, LA, MI, MN, MS, MO, NE, NC, ND, OH, OK, SC, SD, TN, WV or WI.
Please enter the quantity next to the item you are ordering, and press the order button. Quantities are in full cartons only.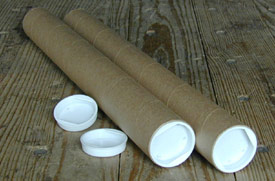 Prices below includes: cost of tubes, plastic plug inserts, shipping charges anywhere in the continental U.S.A. Please check to see if our competitor's prices include shipping and handling charges.
Product #
Inside
Diameter
Overall
Length
# per Carton
Price
Qty.

Industrial Paper Tube, Inc.
1335 East Bay Avenue
Bronx, NY 10474
Phone: 1-800-345-0960
Fax: 718-378-0055
Email: sales@mailingtubes-ipt.com
[ Mailing Tubes | Home Page | View Cart ]
Copyright © 2001 Industrial Paper Tube, Inc. All rights reserved.